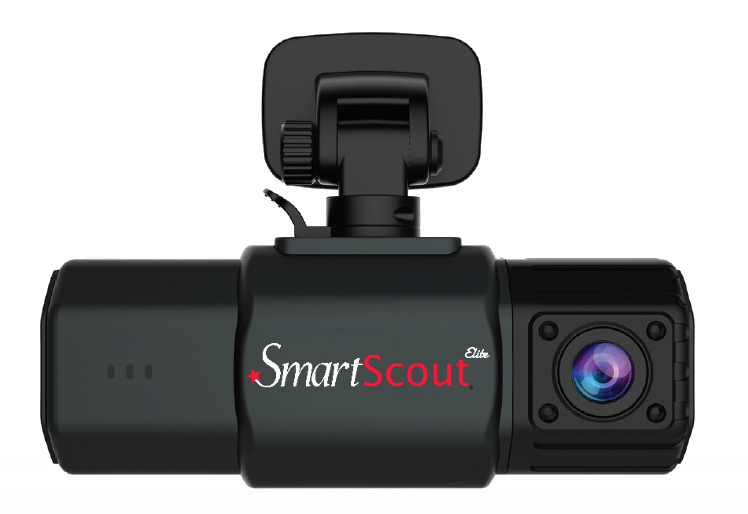 Outward Cameras - Easy to Use!
The US Department of Labor estimates that every 12 minutes someone dies in a motor vehicle crash and every 10 seconds an injury occurs. Work-related vehicle incidents are very expensive for business owners, employees, and drivers. The average crash costs employers about $16,500 and jumps to more than $74,000 for a crash with injuries. This cost can exceed $500,000 if there is a fatality. An accident can cause lots of trouble, but with an outward camera it can eliminate the 'he-said, she-said' confusion. Having visual evidence of an incident or accident can assist in exonerating drivers and protecting against false claims.
Smart Fleet has many options for dash cameras, but the Smart Scout Elite integrated dash camera with GPS is the most powerful solution. The camera records events continuously and saves them to an SD card. In addition to this, when an event occurs, like hard braking, rapid acceleration, or harsh turning, the events are recorded and sent to a cloud-based server. Users also get alerts that notify them that a potential event, like an accident, has occurred. This allows for incident clips to be saved in case they need to be used to prove what happened.
GPS & Dash Cameras Working Hand-in-Hand!
Having GPS tracking within your vehicles is helpful to locate drivers are and to manage job times for payroll. When it comes to incidents or accidents, GPS tracking doesn't offer visual evidence. The outward camera makes a huge financial difference when it comes to settling claims because it provides the visual evidence.
Installing cameras is also simple! The Smart Scout Elite SafetyCam can be hardwired in or installed right into the vehicle's cigarette lighter port. It makes sense to not only protect vehicles but also the drivers just by installing a camera. It's important to support the team and show them support by protecting them against the dangers their job can bring.