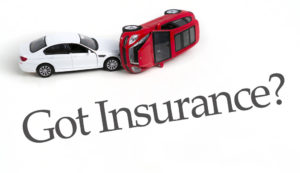 There are 4 primary ways GPS can lower your insurance cost.
1. Improving driver behavior contributes to lower premiums.
Many accidents are caused by speeding and other reckless driving behaviors. 
Monitor speed, hard braking, fast acceleration, hard right and left turns. 
Train your drivers to be more conscious of their driving behavior. 
When drivers are aware they are being monitored they are less likely to speed and risk an accident.
2. GPS tracking increases recovery of stolen goods.
Without GPS tracking, it often takes law enforcement weeks to track down a stolen vehicle. 
Often times stolen goods are never recovered and in turn your insurance company has to pay out a large claim. 
Having GPS installed can help to recover a vehicle, trailer, equipment, and/or assets quickly.
3. Proper maintenance prevents accidents.
Vehicle mechanical malfunctions or a tire blowouts can cause an accident. 
Get notifications when it's time to perform regular maintenance like oil changes and tire rotations, which decreases the chances of your vehicle being involved in an accident.
4. Discourage misuse of vehicles.
The more vehicles are on the road the higher the chance of it being involved in an accident. 
Using after hour and landmark alerts make employees less likely to take the company vehicle out on a joy ride.
It only takes a few minutes to call your insurance company to see if they offer a discount. If they don't, it might be time to shop around with one of the companies listed below.
Insurance Companies Offering GPS Tracking Discounts
• AAA Insurance up to 18%
• AIG Insurance up to 15%
• Allstate Insurance (CA, TX, NY, FL) up to 18%
• ALFA Insurance (AL) up to 10%
• Farmers Insurance up to 15%
• Fireman's Fund up to 5%
• Geico up to 10%
• Georgia Farm Bureau Insurance up to 15%
• Liberty Mutual up to 25%
• Mercury Insurance up to 30%
• Nationwide Insurance (CA) up to 10%
• Progressive Insurance up to 15%
• Safeco Insurance up to 10%
• USAA Insurance up to 33%
• 21st Century Insurance up to 15%
States with Mandated GPS Tracking Discounts
• Illinois
• Kentucky
• Louisiana
• Massachusetts
• Minnesota
• New Jersey
• New Mexico
• New York
• Pennsylvania
• Rhode Island
• Texas